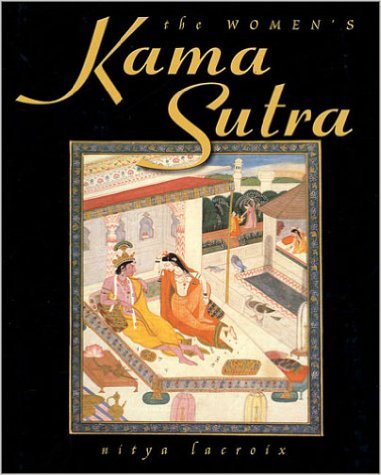 Sale!
The Womens Kama Sutra
Vacker bok skriven på Engelska
The Kama Sutra of Vatsayana, thought to have been written in the fourth century AD, was translated in the 19th century but only reached popular mass attention in the West in the 1960s. Readers were astounded by the elaborate and complicated sexual positions described and by the bold uncensored approach that it took towards the subject of sex. In particular the Kama Sutra addressed the importance of a woman's sexual happiness and potential for pleasure, ecstasy and transformation.
The pursuit of Kama, or the sensual and sexual pleasures of life, was not viewed as decadent indulgences; it was one of the three principal goals of life through which a person could attain the fourth and ultimate goal, Moksha, which is the liberation of the mind and spirit.
The Women's Kama Sutra focuses on the issues of sensuality and sexuality detailed by the sage Vatsayana but looks at them from a feminine perspective in ways that are relevant to the contemporary woman. Sensitive text and more than 40 specially commissioned illustrations of exciting lovemaking positions bring ancient wisdom into a modern context. It includes the Kama Sutra's teachings on pleasure, sensuality and love, sexual compatibility, the importance of physical affection, transcendental sexuality and the Kama Sutra arts of love.
Mer information
| | |
| --- | --- |
| Författare | Nitya Lacroix |
| Språk | Engelska |